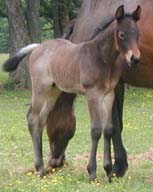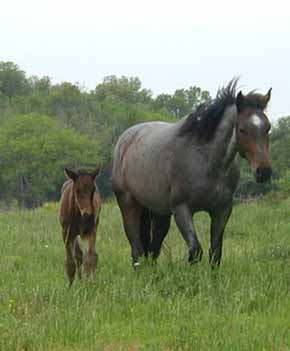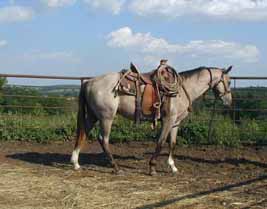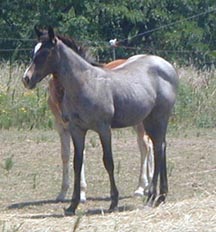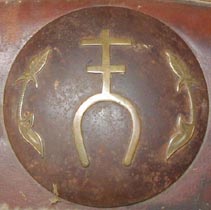 This page was last updated on: February 1, 2016
       We would like to thank the following people

        for purchasing a Cross Spur Quarter Horse

     Our list had grown so long we decided to use a link

      Please click on the star to see the buyer's names

We are very honored to be able to add these ranches               and names to our purchaser's list   

*We accept Pay- Pal    -     Email us for details 

  Cross       Spur

       Sale Barn

Click on blue names to view pedigrees click on photo for larger picture

2016 Cross Spur Foal Crop

The foals are located on the foal page

you may use this link to visit there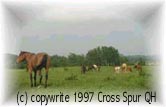 Images from this site are not to be copied or used without the permission of Cross Spur Quarter Horses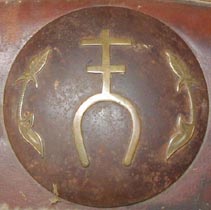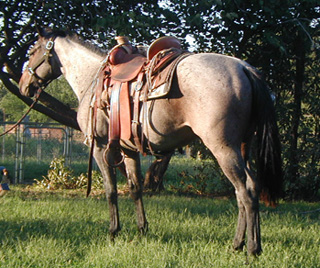 Cross Spur

Quarter Horses

Leslie & Robin Morris

Humansville, MO

417-754-2413

2014 Brown Filly

King/ Driftwood/ Sun Frost Bred

Price $1600 SOLD

Thank you Moran Schwabauer Newton KS

2014 Bay Filly with dorsal stripe

14.5% Driftwood/ Sun Frost breeding

Price $1600  SOLD

Thank you Cory Fulk Noble IL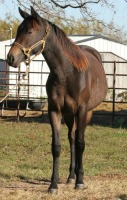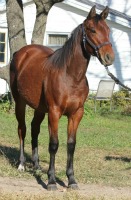 Blue Roan Filly

Sire CS Voo Doo Frost

Dam: Frosty War Concho

Sun Frost/ On The Money Red/ Lone Drifter

Pice $2500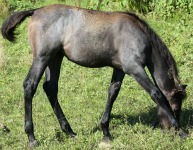 CS El Pasos Storm AKA" Andy" 

Andy is 1/2 AQHA / 1/2 Andalusian

She should mature to around 16H

She looks roan now, but may gray

Price $1800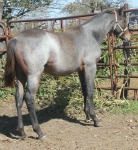 2015 Bay Roan Stud

Sire: Rafter Blu

Dam: CS Ikes Last Rose

Blue Valentine/ Driftwood/ Sun Frost

Price $2500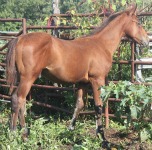 2015 Bay Stud

Sire: CS Voo Doo Frost

Dam: Frosty War Concho

On The Money Red/ Driftwood/ Sun Frost x 2

Price $1800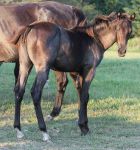 These broodmares will be sold breed for a 2017 foal.

They do not sale with their 2016 foal.

A $500 deposit is due on them and then they can be pick up in Sept. when their foal is weaned. The balance is due on them at that time.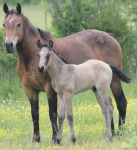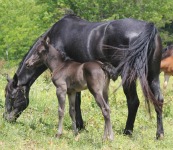 1999 Black Mare

31.25% Blue Valentine

Will be bred back to Rafter Blue for a

2017 foal

Price $3000

2003 Buckskin Mare

18% Driftwood

Will be bred to CS Cimarron Roan for a 2017 foal

Price $3000

1999 Blue Roan Mare 15.1H

grd of Lone Drifter

Will be bred to CS Voo Doo Frost for a

2017 foal

Price $3000